Six minutes of Caligula gameplay
New footage debuted at Dengeki Game Festival.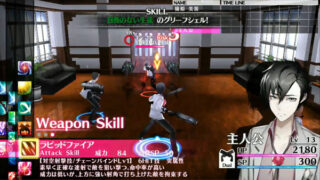 FuRyu debuted new gameplay of Caligula, its new PS Vita RPG written by the writer of Persona 1 and Persona 2's story, and developed by Aquria, at the Dengeki Game Festival today.
The footage showcases some mingling with 500 individual students you'll meet in the world of Mobius, as well as the game's "Imaginary Chain" battle system. If you missed it, we discussed both of these features in detail here.
Caligula is due out for PS Vita in Japan on June 23.
Watch the footage below. (Footage starts at 28:56 and again at 33:10).
https://www.youtube.com/watch?v=_p1BmwCYvno