PS2 Broadband Navigator to end service on March 31
That's a wrap for PS2's Japan-only online navigator.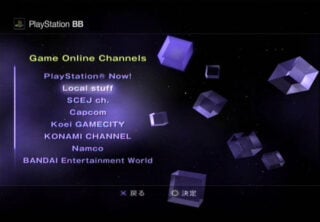 Service for PlayStation 2's Broadband Navigator will end in Japan on March 31, Sony Computer Entertainment Japan Asia announced.
Broadband Navigator is a software for Japanese PS2 consoles that formats a hard drive for use with those consoles and provides an interface for manipulating data on the hard drive. For example, in Taito's Energy Airfoce, the software could be used to replace in-game music with music stored on the hard drive. Broadband Navigator has many other features, including a Game Channel, Linux-based web browser, Music Channel, Photo Channel, Movie Channel, and account manager.
Read more about the Broadband Navigator at Wikipedia.