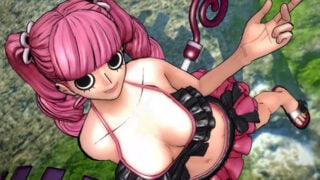 Bandai Namco has released a short new trailer for One Piece: Burning Blood showcasing the Perona swimsuit costume included with download copies of the game in Japan.
One Piece: Burning Blood is due out for PlayStation 4 and PS Vita in Japan on April 21, and for PlayStation 4, Xbox One, and PS Vita in North America on May 31 and in Europe on June 3. A PC version will also be released in June.
Watch the trailer below.