Nioh behind closed doors TGS 2015 walkthrough
Six-minute demo published online.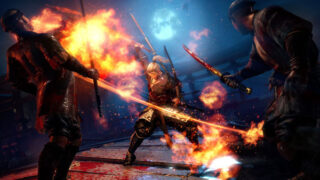 Team Ninja has published the Nioh gameplay demo showcased behind closed doors at the Tokyo Game Show in Chiba last September to its official YouTube channel.
The dark, samurai-centric action RPG is due out exclusively for PlayStation 4 in 2016. It follows William, a blonde-haired swordsman whose background as a fierce warrior and seasoned knowledge of the blade allows him to survive in the demon-plagued land of the samurai. Read more here.
Watch the footage below.