Kan Colle Arcade launches April 26 in Japan
The Ship Girls make their way to game centers.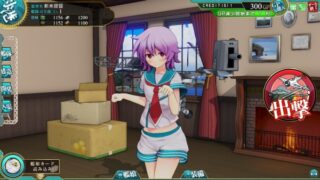 Kan Colle Arcade will launch in Japanese game centers on April 26, Sega announced.
The arcade game ejects "Kanmusume Cards," which you can use to organize a fleet. It is controlled using a steering wheel and vessel speed lever, and you'll battle enemies using four types of attacks: the "main gun," "secondary gun," "torpedo attack," and "air strike." The Kanmusume "ship girls" are depicted in 3D graphics.
If you missed it, catch a set of videos here.