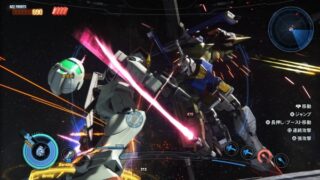 Gundam Breaker 3 is planning to add more playable Gunpla, Bandai Namco announced on Twitter.
"Because of its popularity, production of additional Mobile Suit has been decided! We will share details later on via the official website and other outlets. Thank you, everyone!"
In related news, Hachima Kikou has a compilation of user-created Mobile Suits in Gundam Breaker 3, including Mobile Suits that look like Digimon, Kamen Riders, and Mega Man.
Gundam Breaker 3 is now available for PlayStation 4 and PS Vita in Japan. An English version is due out in Asia on April 28.