Etrian Odyssey V for 3DS launches August 4 in Japan [Update]
Niconico broadcast set for March 5.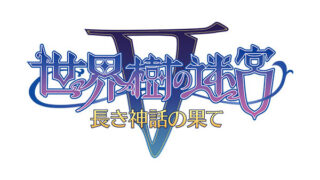 Update 03/02/16 at 8:43 p.m.: The first screenshots and story information have come out.
Original 03/01/16 at 3:58 a.m.: Etrian Odyssey V: The End of the Long Myth will launch for 3DS in Japan on August 4 for 6,480 yen, the latest issue of Weekly Famitsu reveals.
The game is set in the unknown new land of "Arcadia," where four races exist: the "Earthrun," "Lunaria," "Therian," and "Bronie."
Additionally, the classes characters can have have been completely changed. And the degree of freedom for character creation has been further enhanced.
Atlus will host a Niconico broadcast featuring the first trailer from the game on March 5 at 21:00 Japan time.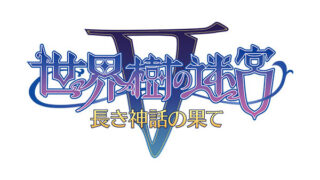 Thanks, Famitsu.
Update 6:00 a.m.: New information has come in via Weekly Famitsu.
The story is set in the new, unknown land of "Arcadia." Character design is being handled by Yuji Himukai, who has handled character design for the series so far.

There are four races living in Arcadia:

Earthrun (human-like)
Lunaria (elf-like)
Therian (beast ears)
Bronie (dwarf-like)

10 classes have also been confirmed:

Fencer (Earthrun)
Dragoon (Earthrun)
Cestus (Earthrun)
Reaper (Earthrun)
Necromancer (Lunaria)
Warlock (Lunaria)
Warrior (Therian)
Hound (Therian)
Herbalist (Bronie)
Shaman (Bronie)

Through character creation, you can finely tune coloring, as well give your character an odd eye (one eye that's a different color).

Players can choose from the following voice actors for their character: Shouta Aoi, Satomi Arai, Akira Ishida, Toru Okawa, Ayaka Ohashi, Yoshihisa Kawahara, Misaki Kuno, Mitsuki Saiga, Takuya Satou, Asami Seto, Atsuko Tanaka, Kosuke Toriumi, Joji Nakata, Kaori Nazuka, Natsuki Hanae, Saori Hayami, Megumi Han, Yoko Hikasa, Rina Hidaka, Yui Horie, Ayumu Murase, and Tsubasa Yonaga.

The following are tidbits from an interview with director Shigeo Komori:

The concept for the latest game is character customization with a high degree of freedom and dungeon exploration that tickles your adventurous spirit, as well as consistent battles and growth.
With the new races never seen in previous games, you can make a completely new character.
Voices are also introduced. However, similar to previous games, people who want to play without voices can choose to do so.
The Hound class is named for the pets it is able to use.
Dungeon exploration's table talk RPG-ness has been enhanced.
The map on the lower screen, as well as the icons and controls have been improved.
The sub-classes of Etrian Odyssey III and IV, and the Grimoires of Etrian Odyssey Untold made it so you could make a team with no weak points. This one is being designed so that it's harder to make a well-rounded team; all the classes have very specific roles, like in the first Etrian Odyssey.

Development is currently 60 percent complete.
Thanks, Hachima Kikou.