Dynasty Warriors live-action movie in production
Hong Kong-based China 3D handling production.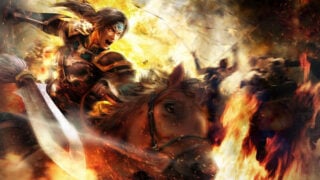 A live-action movie based on Koei Tecmo's action game series Dynasty Warriors is in production at Hong Kong-based China 3D, Koei Tecmo announced.
The movie is directed by Roy Hin Yeung Chow, whose previous credits include Nightfall (2012) and Rise of the Legend (2014), and written by Christine To (Chi-long To), who also handled the screenplay for said films. China 3D will prepare for shooting in 2016 and begin shooting in 2017, and the film will release throughout China, Hong Kong, and Macau in 2018. A Japanese release has not been announced.
Thanks, Inside Games and Koei Tecmo (Japan and Europe).