Dragon Quest VII for 3DS launches "later in 2016"
New set of English screenshots released.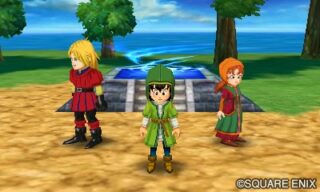 Dragon Quest VII: Fragments of the Forgotten Past, previously announced for release this summer, will now launch "later in 2016," Nintendo announced.
In Dragon Quest VII, players will travel to the past to save the present. The classic Dragon Quest adventure has been completely remade from the ground up for 3DS. The world has been rebuilt, the characters have new 3D models and the story has been completely re-localized. You can even customize your party with over 30 classes and rank up in turn-based battles to learn new spells and abilities.
In addition to Dragon Quest VII, the 3DS version of Dragon Quest VIII: Journey of the Cursed King is also coming west.
View a new set of screenshots at the gallery.