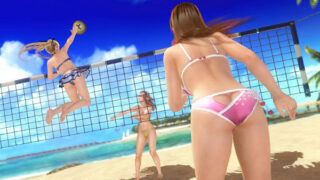 Dead or Alive Xtreme 3: Fortune for PlayStation 4 and Dead or Alive Xtreme 3: Venus for PS Vita is now available on the PlayStation Store in Asia in English.
Queue up the 15.4 GB PlayStation 4 version for HK$449 here, and the 1.8 GB PS Vita version for HK$338 here. (It is also available on other Asia region stores, such as Singapore, Malaysia, and Thailand.)
If you prefer retail, Play-Asia is selling the English physical release.