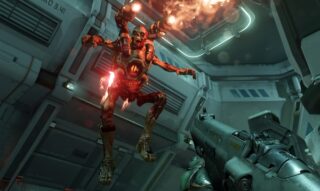 DOOM will launch for PlayStation 4, Xbox One, and PC on May 13, publisher Bethesda Softworks announced.
The game will be available in both standard and collector's editions. The latter costs $119.99 (US) / €129.99 (Europe) / £99.99 (UK) and includes a 12-inch-tall statue of the Revenant made from high-quality PVC and an exclusive metal case.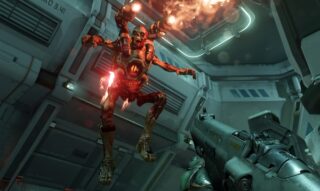 Pre-orders for Domm include the "Demon Multiplayer Pack," which includes exclusive multiplayer bonuses like a demon armor set with three skin variations, six metallic paint colors and three id Software logo patterns for your weapons and armor, and a set of six Hack Modules (consumable items that give you a boost in a multiplayer match).
Watch a new trailer introducing the game's campaign below. View some new images at the gallery.