15 minutes of English Pokken Tournament gameplay
Shadow Mewtwo, Pikachu vs. Gengar, and avatar customization.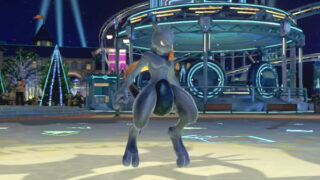 Polygon has gone up with 15 minutes of new footage from the Wii U version Pokken Tournament, showing battles and avatar customization.
Pokken Tournament is due out for Wii U in North America and Europe on March 18. It will include 16 fighters: Pikachu, Weavile, Sceptile, Suicune, Pikachu Libre, Machamp, Lucario, Gengar, Gardevoir, Garchomp, Charizard, Chandelure, Braixen, Blaziken, Mewtwo, and Shadow Mewtwo. Read details about each character here.
Watch the footage below.
Shadow Mewtwo
Pikachu vs. Gengar
Avatar Customization