Valkyria Chronicles Remaster screenshots
PlayStation 4 remaster due out next month in Japan.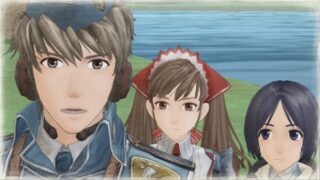 The official Japanese PlayStation website has launched its Valkyria Chronicles Remaster page, providing a host of new screenshots from the upcoming PlayStation 4 title.
Valkyria Chronicles Remaster runs in 1080p, features PlayStation Network trophies, and includes the downloadable content originally released post-launch for the PlayStation 3 version. It will launch on February 10 in Japan and include a battle demo for Valkyria: Azure Revolution.
Read full details here. If you missed it, catch a trailer here.
View the screenshots at the gallery.