Uppers debut trailer
The new beat 'em up from Kenichiro Takaki.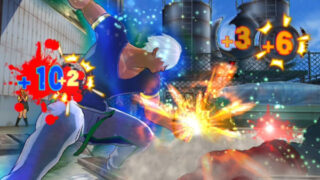 Marvelous has released the debut trailer for Uppers, its upcoming PS Vita beat 'em up from Senran Kagura producer Kenichiro Takaki.
The trailer features the song "Oh, No" by Knock Out Monkey and showcases the action game's various characters and scenes. Uppers is set on an island where battle-starved outlaws freely riot and fight, making use of their surroundings and trying to impress girls.
Uppers is due out on April 21 in Japan.
Watch the trailer below.
https://www.youtube.com/watch?v=FZrOCtgk_Uc
Thanks, Famitsu.