Star Fox Zero has Amiibo compatibility
Details coming at a later date.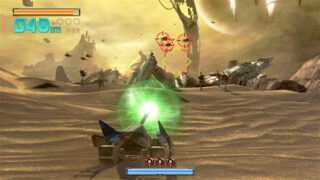 Nintendo confirmed Amiibo compatibility for Star Fox Zero, and reaffirmed the game's previously announced April 22 release date, in a press release sent out this morning.
The press release reads:
Finally, Star Fox Zero delivers a new beginning for the classic shooter series. With a unique control scheme that uses both the TV screen and the screen on the GamePad, players pilot multiple vehicles through intergalactic levels with Fox and his classic crew. The game launches exclusively for Wii U on April 22 and will feature amiibo compatibility. More details will be revealed at a later time.
Star Fox Zero is in development at PlatinumGames.