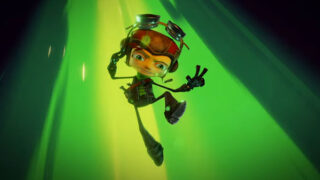 Psychonauts 2 has reached its $3.3 million funding goal on Fig.co following its launch at The Game Awards 2015 last month.
There are still five days left to contribute to the Fig campaign.
The sequel is being developed for PlayStation 4, Xbox One, PC, Mac, and Linux with an estimated fall 2018 release window.
Watch a thank you video from Double Fine below.