New World now available for smartphones in Japan, includes .hack hero Kite as login bonus
.hack's Twilight Hero joins the party.
Bandai Namco and CyberConnect2's new 3D smartphone RPG New World Vol. 1: Maiden of Silver Tears is now available for iOS and Android in Japan. And as a login bonus, you'll be able to add .hack series protagonist Kite to your party.
New World follows the setting and concept of the .hack series, and is the first project part of the bigger Project N.U.
To get Kite, simply login to the game. Not only will he appear on the home screen as "SR Twilight Hero Kite," but he'll also be able to join your party. Sayaka Aida, his Japanese voice actress, also recorded new lines for Kite's New World appearance. Bandai Namco says to look forward to more character additions.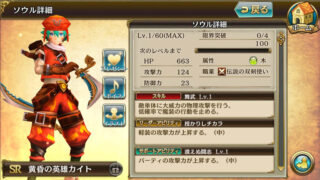 Download the game for iOS here or for Android here.
Watch a new set of trailers below.
Trailer
https://www.youtube.com/watch?v=Fn2WxxhRWko
Home / Town Gameplay
https://www.youtube.com/watch?v=S9bGPmrMqIo
Battle System
https://www.youtube.com/watch?v=6RCkwbzCy-0