Japanese PS4 promo highlights early 2016 titles
Zokuzoku zokuzoku zokuzoku zokuzoku zokuzoku...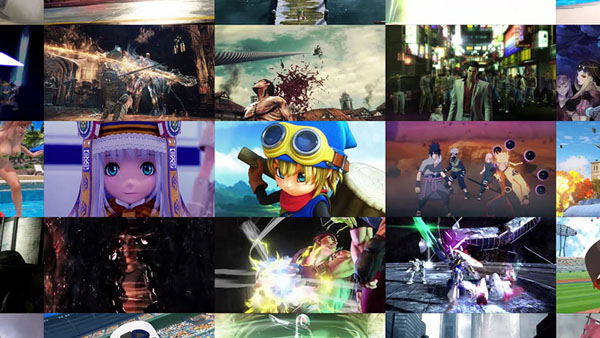 Sony Computer Entertainment Japan Asia has released a new promotional video for PlayStation 4 highlighting the wave of titles coming to the platform between January and March.
The video uses an original song by Tofubeats featuring the following games:
Dragon Quest Builders – January 28
Street Fighter V – February 16
Gundam Breaker 3 – March 3
Attack on Titan – February 18
Dark Souls III – March 24
Star Ocean: Integrity and Faithlessness – March 31
Yakuza: Kiwami – January 28
Naruto Shippuden: Ultimate Ninja Storm 4 – February 4
Resident Evil 0 – Out Now
Other games, including Summon Night 6: Lost Borders, The Division, Dead or Alive Xtreme 3: Fortune, Odin Sphere: Leifthrasir, Valkyrira Chronicles Remaster, Just Cause 3, Ikenie to Yuki no Setsuna, Nobunaga's Ambition: Sphere of Influence Sengoku Risshiden, and Jikkyou Powerful Pro Baseball 2016, also appear at the end of the video.
Watch the promotional video below.
https://www.youtube.com/watch?v=B2Xgsxt86_k