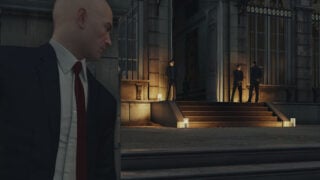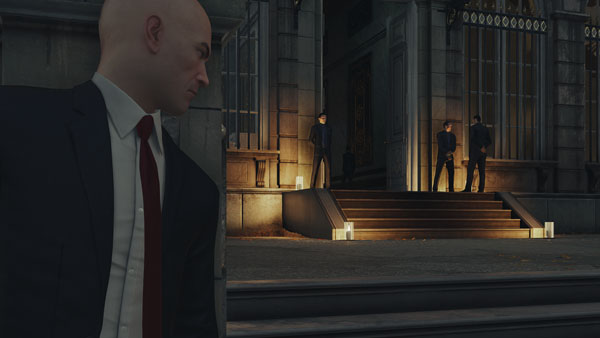 The new Hitman from Io Interactive is now a "fully episodic AAA game," publisher Square Enix announced.
Previously, the game was announced to launch with three locations— Paris, Sapienza, and Marrakesh—with additional locations Thailand to follow in April, the U.S. in May, and Japan in June.
Here's the new release schedule:
March 11 – Prologue Mission and a Paris, France location.
April – Sapienza, Italy location.
May – Marrakesh, Morocco location.
Afterward – Monthly content updates, including three additional locations; Thailand, the US and Japan until the season concludes in Japan later in 2016. With weekly live events and additional planned content in between the monthly updates.
Pricing is as follows:
Intro Pack ($15) – Contains Prologue and Paris levels.
New Locations ($10) – Each new location will be released as a $10 add-on to the Intro Pack.
Upgrade Pack ($50) – Users who buy the Intro Pack can upgrade to the Full Experience through this package.
Full Experience ($60) – Includes all of this year's content as it's released, and guarantees them not to miss any live or bonus content.
A disc version of the game will ship at the end of 2016.
The beta for the PlayStation 4 and PC versions of Hitman will begin on February 12 and 19, respectively. Pre-orders for the Intro Pack or Full Experience will guarantee access to the beta.
Update 3:15 p.m.: A collector's edition of Hitman has appeared on Amazon (PS4, Xbox One) for release by the end of the year. For $139.99, it will include:
Hitman Game and Collector's Box – Get your copy of Hitman in this premium collector's edition box
Agent 47 "Chessmaster" Statue – A massive 10″ statue of Agent 47, considering his next checkmate
Tie & Clip Set – The iconic tie of Agent 47 and logo-emblazoned clip for going out in Hitman style
Art book – A hardcover art book with 60 pages that take you deeper into the World of Assassination
Digital Game Download – Contains your code to download your copy of the full game
The Square Enix press release labels the retail release as a "disc version," so the inclusion of a digital game download code in the collector's edition is confusing.