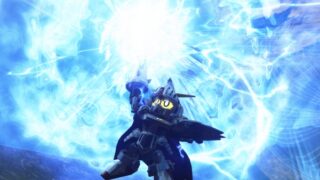 Gundam Breaker 3 will launch for PlayStation 4 and PS Vita in Japan on March 3, the latest issue of Weekly Famitsu reveals. The PlayStation 4 version will cost 7,600 yen and the PS Vita version will cost 6,800 yen.
First-print copies of the game will include a "Gundam Barbatos (Fourth Form)" playable character.
Weekly Famitsu also has new information about the game.
New Participating Gunpla

Full Armor Gundam
Psycho Zaku
Kshatriya
Byarlant Custom
Juaggu
Mobile Kapool
Gundam G-Self

Characters

There is a character named Mika, voiced by Yuka Iguchi, who appears in the Story Mode.

System

SD Gundams can only be set to "Module." The effects of Module extend to the entire team. SD Gundams work in a supporting role (they might not be playable), and you can give them instructions during battle.
You can attach expansion weapons, such as missile pods and beam launchers, to the top of parts. From this, you can make a Full Armor Mobile Suit of your own. In addition to expansion weapons, there are also customizations like attaching Turn A Gundam's mustache to his chest.
"Bounty Hunter Mode" is a mode where you can battle against Gunpla uploaded by other players and earn in-game currency for winning.

Theme Song

The theme song is "Mirrors" by Japanese band Back-On.
Thanks, Games Talk, Re: Zaregoto.