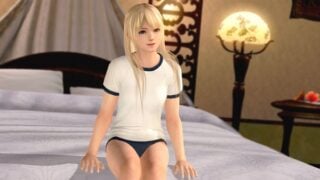 Koei Tecmo released a new trailer for Dead or Alive Xtreme 3 showing the game's new "Owner Mode."
Owner Mode sees players become the owner of Zack Island, and their fate depends on the satisfaction of the girls. You'll maintain favorability with the girls to increase your satisfaction level by working and gaining experience to level up. You'll also unlock owner-exclusive items, features, and other various elements. Owner Mode also has a "Raw Clothes Change" feature where the girls change swimsuits on the spot. But you have to close your eyes! If you open them mid-change (you'll see this in the video when the optional Circle button prompt appears in the lower right corner of the screen), your satisfaction level with the girls will drop.
Koei Tecmo also updated the game's website with new Owner Mode details:
Picture Taking

Owners can, of course, take gravure photographs, as well as photograph the girls' activities.

Raw Outfit Change

If the girl's "satisfaction level" is high, she may be willing to change her outfit right then and there. But don't peek!

Gravure Paradise

A mode where you can choose and appreciate your favorite gravure. You can, of course, select your favorite swimsuit, and as a new feature, select your gravure's time slot, hairdo, suntan, wetness, and more. There are various customization possibilities.

Once you've chosen your favorite girl, you can choose between all sorts of options for the situation and appearance. Even the same gravure can be fresh with a new setting. Make scenes wet that aren't supposed to be wet, or slip off clothes that aren't supposed to be slipped off during a vacation. Do as you please!

Owner Shop

In the Owner-exclusive shop, you can purchase series' familiar legend swisuits "Fortune," "Venus," and other special items. The "Fortune" swimsuit is only available in the PlayStation 4 version, and the "Venus" swimsuit is only available in the PS Vita version.

Soft Engine Lite

While Dead or Alive Xtreme 3: Fortune for PlayStation 4 uses "Soft Engine 2.0," Dead or Alive Xtreme 3: Venus for PS Vita uses "Soft Engine Lite."

Here are some features:

Flick – A strange wind is triggered according to the direction and strength of your finger touching the screen, and the girl's hair, outfit, and chest will sway.
Pinch – When you pinch the screen, the girl's chest squeezes together.
Wetness and Transparency – When the girl sweats or falls into the pool, for example, she'll get wet. Just like the PlayStation 4 version, when some costumes get wet they become transparent.
Additionally, we have our first look at the first-print bonus costumes: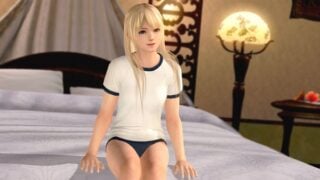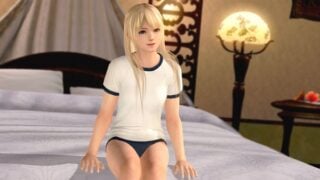 Dead or Alive Xtreme 3 is due out for PlayStation 4 and PS Vita on March 24 in Japan. An English version is also due out in Asia.
Watch the new video below. View a new set of screenshots at the gallery, including first screenshots of the PS Vita version.