Compile Heart launches smartphone countdown: "After two years, that card game returns…"
A new Genkai Tokki card game?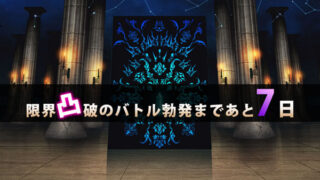 Compile Heart has launched a countdown website for a new smartphone game (according to Dengeki Online).
The seven-day countdown, available at monmon-naked.jp, is titled "After two years, that card game returns…"
The countdown text says "7 days until the Genkai Toppa battle begins." The words "Genkai Toppa" are written "限界凸破," which is one character off from Genkai Tokki, a Compile Heart series, which is written "限界凸き(騎/記/起)." The word "toppa," in this case, seems to be a play on the word for "penetrate" or "breakthrough" which is written "突破." And "genkai" means "limit," so a full translation could be, "7 days until the the limit breaking battle begins."
Compile Heart's Genkai Tokki series has seen three entries so far. The first game, Genkai Tokki: Monster Monpiece, was a card game. The second and third games, Genkai Tokki: Moero Chronicle and Genkai Tokki: Moero Crystal, were dungeon RPGs. This teaser site appears to be hinting at a new card game, however, Monster Monpiece came out in 2013, which was three years ago, not two. The URL has "monmon" in it, however, which could be short for Monster Monpiece.