Bravely Second demo launches February 11 in Europe
Demo due out two weeks ahead of full game.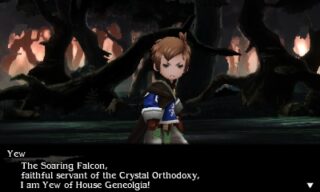 A demo for Bravely Second: End Layer will launch for 3DS via the Nintendo eShop in Europe on February 11, Nintendo announced.
The demo focuses on the Three Cavaliers—Yew Geneolgia, Janne Angard, and Nikolai Nikolanikov—and will act as a prelude to Bravely Second, allowing players to unlock rewards for use in the full game based on their progress.
Bravely Second is due out on February 26 in Europe and Q1 2016 in North America.