Atlus CEO teases unannounced titles, a year where Atlus' popular series all gather together
There's more than just Odin Sphere and Persona 5.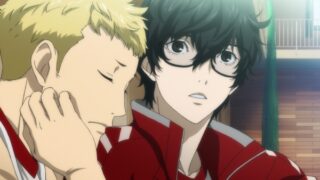 The latest issue of Dengeki PlayStation features an interview with Atlus CEO Naoto Hiraoka.
Discussing Atlus' plans for 2015 and the future of the company, Hiraoka told the magazine, "In 2015, we were able to develop existing IP like Persona 4: Dancing All Night and Etrian Mystery Dungeon. In 2016, starting with Odin Sphere: Leifthrasir, we plan to release a large number of titles. In the summer, we'll launch the long-awaited Persona 5. Of course, in addition to that we have several unannounced titles. I have no doubt this will be a year Atlus' popular series all gather together.
"While the release date hasn't been decided, I want you to also look forward to VanillaWare's 13 Sentinels: Aegis Rim."
Atlus recently said it was almost finished development on Etrian Odyssey V. Perhaps we'll hear a release window for that one soon enough?
Thanks, Hachima Kikou.
Update 01/13/16 at 11:21 p.m.: Read more from Hiraoka here.