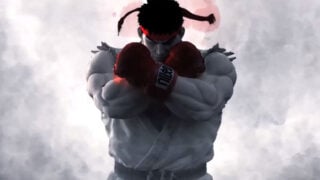 Capcom has released a new trailer for Street Fighter V introducing the game's 16 launch characters.
Street Fighter V will launch for PlayStation 4 and PC on February 16 with the following playable characters:
Birdie
Cammy White
Charlie Nash
Chun-Li
Dhalsim
F.A.N.G.
Karin Kanzuki
Ken Masters
Laura Matsuda
M. Bison
Necalli
R. Mika
Rashid
Ryu
Vega
Zangeif
The following six characters are planned as downloadable content throughout 2016:
Alex
Balrog
Guile
Ibuki
Juri
Urien
Watch the launch character trailer, as well as a trailer showing off alternate costumes for Ryu, Chun-Li, Cammy, and M. Bison, below.
16 Launch Characters
Ryu, Chun-Li, Cammy, and M. Bison's Battle Costumes