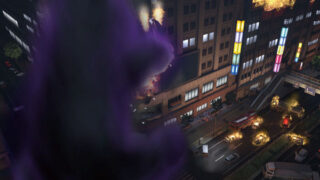 Bandai Namco will feature Project City Shrouded in Shadow, its Tokyo Game Show-announced survival adventure game for PlayStation 4 and PS Vita from Disaster Report 4 Plus developer Granzella, during its next 876TV live stream on December 14.
Granzella director Kazuma Kujo and Bandai Namco producer Kensuke Tsukanaka will be featured on the stream, and there will also be video coverage from Granzella headquarters.
The Project City Shrouded in Shadow portion of the stream will begin at 20:55 JST on December 14. You'll be able to watch it live on Niconico.
If you missed it, catch our Project City Shrouded in Shadow coverage from last month here.
View a new set of screenshots at the gallery.