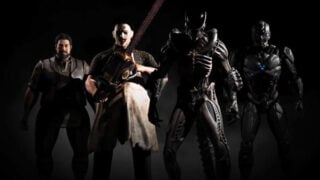 Leatherface from The Texas Chainsaw Massacre, Xenomorph from Alien, and Mortal Kombat characters Bo Rai Cho and Tri-Borgis (Cyrax, Sektor and Robot Smoke in the form of new Kombatant) will join Mortal Kombat X via the 'Kombat Pack 2' downloadable content in the first quarter of 2016, Warner Bros. and NetherRealm Studios announced.
Mortal Kombat X launched for PlayStation 4, Xbox One, and PC in April with 24 fighters. Five additional fighters—including Goro, Friday the 13th's Jason Voorhees, Predator's Predator, Tannya, and Tremor—have since been released as downloadable content.
Watch the reveal trailer below.