Konami did not allow Hideo Kojima to attend The Game Awards 2015
You'll soon be a free man, Mr. Kojima.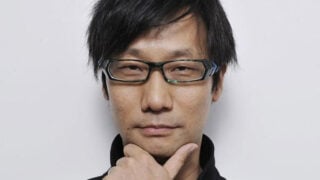 Hideo Kojima was not able to attend tonight's The Game Awards 2015 in Los Angeles due to restrictions from Konami.
"Mr. Kojima had every intention of being with us tonight," The Game Awards host Geoff Keighley said. "But unfortunately, he was informed by a lawyer representing Konami just recently that he would not be allowed to travel to tonight's awards ceremony to accept any awards.
"He's still under an employment contract, it's disappointing, and it's inconceivable to me that an artist like Hideo would not be allowed to come here and celebrate with his peers and his fellow teammates.
"Hideo is in Tokyo right now watching the show."
Hideo Kojima reportedly left Konami on October 9, but is still under contract until this month.