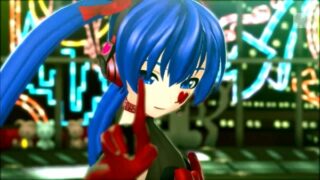 Sega has released a new songs compilation trailer for Hatsune Miku: Project DIVA X.
The new trailer features music "Nounai Kakumei Girl" by Maretu, "Ai no Uta" by LamazeP, "Mrs. Pumpkin no Kokkei na Yume" by Hachi, and "Renai Saiban" by 40mp.
If you missed the first trailer, catch it here.
Hatsune Miku: Project DIVA X will launch for PS Vita on March 24, 2016 in Japan and for PlayStation 4 in fall 2016.
Watch the trailer below. View some new screenshots at the gallery.