Hardware: Rivals launches January 5
Multiplayer vehicle combat game to launch at $19.99.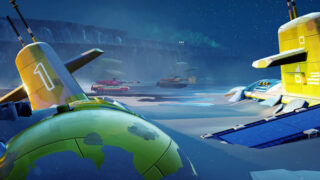 Hardware: Rivals will launch digitally for PlayStation 4 on January 5 for $19.99, Sony Computer Entertainment announced.
The multiplayer vehicle combat game pits players against other drivers in heavy tanks or fast attack vehicles. The game offers multiple maps, game modes, challenges, and special events, you players will collect bounties for taking down their rivals.
Developer SCE Connected Content Group promises more new maps, vehicles, and game modes will be coming "very soon" after launch, and unique community events will be held each week.