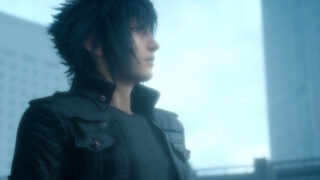 Square Enix will host its next Active Time Report, a program focused on delivering development updates on Final Fantasy XV, in late January 2016, the company announced.
The program will feature Final Fantasy XV director Hajime Tabata and global marketing manager Akio Ofuji, and focus on the Niflheim Empire, the enemies of Final Fantasy XV. Tabata will showcase the latest battle footage, including some magic scenes, and share further details about the Final Fantasy XV event taking place in March 2016.
Full broadcast times will be announced at a later date. It will be live streamed on the Square Enix Presents YouTube channel.