Capcom trademarks Onimusha in Japan
Plus, additional trademarks from Kadokawa, Sega, and Konami.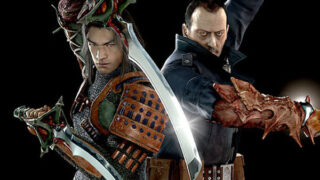 A new set of trademarks from Japanese video game publishers have hit the internet.
The most notable of the trademarks is a registration for "Onimusha" from Capcom. The latest console release in the series was Onimusha: Dawn of Dreams in 2006. A browser game called Onimusha Soul was released in 2012. It was ported to PlayStation 3 in 2014.
Other trademarks include "Novel 0" from Kadokawa Games, "Nurikeshi" from Sega Games, and "Duel Links" from Konami Digital Entertainment. "Novel 0" sounds like it could be an entry in Kadokawa's mystery game series.
Thanks, Sokuho@Hokanko.