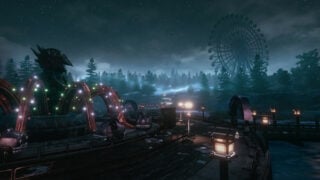 Funcom will release its Halloween-launched PC single-player psychological horror experience The Park for PlayStation 4and Xbox One in Q1 2016, the company announced.
Here's an overview of The Park, via Funcom:
In The Park, players step into the shoes of Lorraine, a mother whose son goes missing at the Atlantic Island Park. Here players must explore the dilapidated amusement park and face panic and paranoia as they progress unravel Lorraine's story and the history of the park itself.
Watch the PC version's launch trailer below, or find it on Steam.