Net High demo now available in Japan
Carry over demo save data into the full version later this month.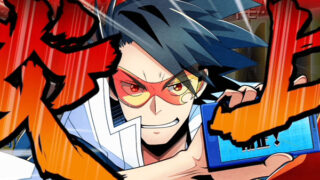 A demo for Net High, Marvelous' PS Vita adventure game about exposing the lies of people on the internet, is now available via the PlayStation Store in Japan.
For a limited time, users who download the 824MB demo will get a 500 yen discount (5,378 yen to 4,878 yen) on the full download version when it launches on November 26. A "Net High x Kamen Joshi" PS Vita theme will also be included.
Save data from the demo can be carried over into the full version.
Read up on Net High's story here.