Monster Hunter X Star Fox collaboration announced
"Tigrex Variant" monster unveiled.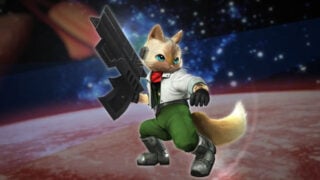 Capcom has announced a Star Fox collaboration for Monster Hunter X in the form of a costume and weapon for your Felyne Palico.
You'll be able to get the outfit via 7-Eleven's 7SPOT Wi-Fi.
Additionally, Capcom announced the "Tigrex Variant," a new variant of Tigrex monsters set to appear in Monster Hunter X.
Monster Hunter X is due out for 3DS in Japan on November 28.
Watch the Star Fox collaboration trailer below.