Korean developers showcase upcoming PS4 games
White Day, Kido, Operation7, Quarre, and more.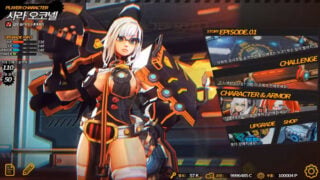 Sony Computer Entertainment Korea showcased upcoming PlayStation 4 games from Korean developers during a pre-G-Star press conference today.
The full list of confirmed Korean-developed titles includes:
21c.Ducks – Racers: Dirt, Timing Hero
Bicore – HeroHeartsZero
Blueside – Kingdom Under Fire II
Buff Studio – Buff Knight Advanced
Cyberfront Korea – Starry Knights
Dotomchi Games – Heroes of Fortune
Joycity – 3-on-3 Freestyle
Nestoss – James`s Legacy: The Prologue
Next Floor – Kido: Ride on Time (Trailer)
Nimble Games – Nimble Birds
NLabSoft – Blade Warrior
Okidoki Games – Lift Car
Park ESM – Operation7: Revolution (Trailer)
QuattroGear – Black Witchcraft
ROI Games – White Day: A Labyrinth Named School (PlayStation VR, Trailer)
Skonec Entertainment – Mortal Blitz VR (PlayStation VR)
Summergrass, Inc. – Mike & Milkbox
THEM Corporation – The Onion Knights
Xiness – Ender of Fire
In addition to the above developers, Sony Computer Entertainment Korea listed studios Load Complete and Nurijoy as also working on PlayStation 4.
Watch a sizzle reel featuring most of the above titles below.