Uncharted 4 multiplayer beta begins December 4
Watch the multiplayer debut trailer.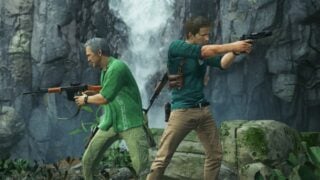 The multiplayer beta for Uncharted 4 will begin on December 4, Sony Computer Entertainment and Naughty Dog announced during Sony's Paris Games Week press conference.
Here's a rundown of what to expect, via the PlayStation Blog:
Expect the teamwork, over-the-top action–adventure, and detail-rich gameplay environments you've come to expect from the Uncharted series Multiplayer mode. We have greatly enriched multiplayer with elements you may have caught in the trailer.

One thing we've done in particular is introduce a number of systems completely unique to Uncharted 4: A Thief's End Multiplayer.

Sidekicks: When you are in a pinch you can call in your friendly Sidekick to help you. These are unique, AI controlled characters that come equipped with unique abilities that can help turn the tide of a battle.
Mysticals: These are supernatural abilities from the Uncharted series that give a player unique powers. See if you can recognize what Mystical abilities we are showing off in the trailer.
Last, you will be able to leverage the grappling hook in a number of locations in our multiplayer maps. We have also heavily leveraged this exciting mechanic for our melee. Yes, you will be able to land on people and take them out –would you expect less?
Watch a trailer below. View a set of screenshots at the gallery.