Ubisoft acquires The Crew developer Ivory Tower
100-staff team joins the Ubisoft family.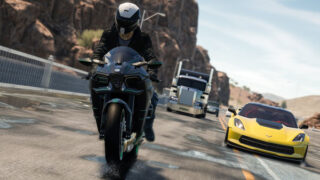 Ubisoft has acquired The Crew developer Ivory Tower, the publisher announced.
"We've always enjoyed a very positive relationship with Ubisoft. Working together on The Crew, and celebrating its success, made us both understand that we have huge potential in continuing to work together in the future," Ivory Tower managing director Ahmed Boukhelifa said in a statement. "By joining Ubisoft, the team at Ivory Tower will continue to benefit from Ubisoft's infrastructure, support, tools, technology and vision. In return, we will contribute our own expertise to the broader Ubisoft story."
The studio consists of 100 staff.
Ivory Tower's open-world racing game The Crew launched for PlayStation 4, Xbox One, PC, and Xbox 360 on December 2, 2014. An expansion, The Crew: Wild Run, is due out on November 17.