Summon Night 5 price reduction Twitter campaign started
Watch the opening in 1080p for the first time.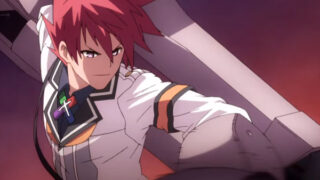 Gaijinworks has announced a "Retweet Price Slicer" Twitter campaign to reduce the price of the digital version of Summon Night 5, due out for PSP (and by extension PS Vita and PlayStation TV) in North America this fall.
By retweeting this tweet, the $34.99 starting price of the game's digital version will gradually drop. Here's the outline:
At 250 retweets: $33.99
At 500 retweets: $32.99
At 1,000 retweets: $31.99
At 2,000 retweets: $30.99
At 4,000 retweets: $29.99
At 5,000 retweets: $28.99
Each person who retweets the tweet before midnight on October 31 will be entered into a random-drawing giveaway to win one of five PlayStation TV bundles including the PlayStation TV hardware, a DualShock 3 controller, and an eight gigabyte memory card.
In addition to this announcement, Gaijinworks also shared a high-definition version of Summon Night 5's opening movie. This is the first time, even in Japan, the Ufotable-animated opening can be viewed in 1080p resolution. Watch it below.