Ratchet & Clank Paris Games Week 2015 trailer
Latest trailer for spring 2016-due re-imagining.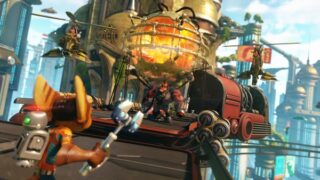 Sony Computer Entertainment and Insomniac Games debuted a new trailer for Ratchet & Clank during Sony's Paris Games Week press conference.
The re-imagining of the original Ratchet & Clank is due out for PlayStation 4 in spring 2016.
Watch the trailer below.