Muv-Luv trilogy for PS Vita launches January 21 in Japan
Touch support included for handheld version.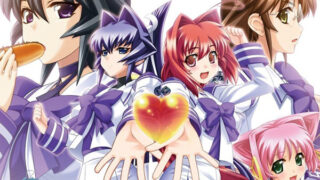 Muv-Luv (which includes Muv-Luv Extra and Muv-Luv Unlimited) and Muv-Luv Alternative will launch for PS Vita in Japan on January 21 for 5,800 yen each, the latest issue of Famitsu reveals.
A Muv-Luv Double Pack including both games will also be released for 9,800 yen.
The PS Vita version promises to properly reproduce the features popular in the PC version, as well as include touch control support.
English versions of Muv-Luv and Muv-Luv Alternative will be released for PS Vita, PC, and Android in March 2016 and August 2016, respectively. A Kickstarter campaign for each title's English localization is still ongoing.
Thanks, Hachima Kikou.