Driveclub Bikes rated for PS4 in Europe
New game announcement set for Paris Games Week?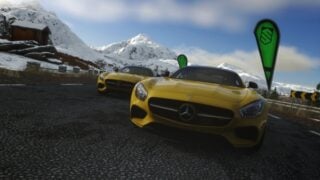 The Pan European Game Information board has rated Driveclub Bikes for PlayStation 4 in Europe.
The rating is separate from Driveclub's, a racing game published by Sony Computer Entertainment and developed by Evolution Studios that came out in October 2014.
Driveclub director Paul Rustchynsky has been teasing an appearance at today's PlayStation Paris Games Week press conference, which starts at 9 a.m. PT / 12 p.m. ET. (We'll have a live stream up later today.) Whatever this is, be it a completely new game or standalone expansion, we'll likely hear about it at the event.