Dissidia Final Fantasy Arcade launches November 26 in Japan
Three-on-three fighter hits game centers next month.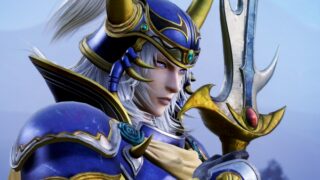 Dissidia Final Fantasy will launch in Japanese arcades on November 26, Square Enix announced.
The three-on-three fighting game featuring characters from across the Final Fantasy series is developed by Team Ninja.
Square Enix is taking applications through the Final Fantasy Portal app for a pre-play event at its Tokyo headquarters. The cut-off date is October 30 and the pre-play events will be held on November 14 and 15.
View a new set of screenshots at the gallery.