Death Under the Labyrinth 'customization' trailer
Customize your Guardian and characters.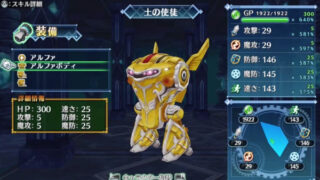 Compile Heart has released a new trailer for Death Under the Labyrinth, its upcoming PS Vita dungeon RPG, showcasing the game's customization elements.
Players will be able to customize both their Guardian and player characters. You can customize your Guardians' body, arm parts, and Makai core to increase parameters such as max HP, attack strength, defense power, and so on, as well as grant them new skills. You can customize characters with Astral Seeds that grant them stat boosts and such, as well as with "Form Changes," which both change their outfit and their stats.
Death Under the Labyrinth is due out for PS Vita in Japan to December 17.
Watch the new trailer below.