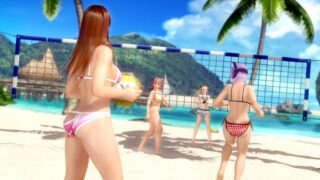 Dead or Alive Xtreme 3: Fortune for PlayStation 4 and Dead or Alive Xtreme 3: Venus for PS Vita will be released in the Asia region with subtitles in multiple languages, including Chinese, English and Japanese, Koei Tecmo announced.
The Asia release will launch alongside the Japan release on February 25.
Pre-orders for the multi-language version are available at Play-Asia.