Square Enix TGS 2015 promo teases "secret" stage event
Square Enix to announce a new title at the Tokyo Game Show?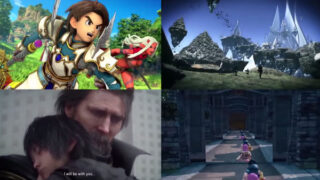 Square Enix has released its full schedule and a promotional trailer for next week's Tokyo Game Show in Chiba.
The trailer teases the company's lineup of titles, including Final Fantasy XV, Dragon Quest Builders (including new CG footage), Star Ocean 5, Just Cause 3, and more.
Notable about its lineup of stage events is an event simply labeled "Secret" on September 19 at 12:30 Japan time. It's possible it could be for a new title the publisher has yet to announce.
Stay tuned for our "Tokyo Game Show 2015 live stream schedule" post later this week, which will contain a fully translated version of Square Enix's stage schedule.
Watch the promo trailer below.