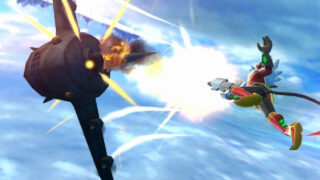 NIS America has released a gameplay trailer for the Wii version of Rodea the Sky Soldier, which is included with first-print copies of the Wii U version in North America and Europe.
Compared to the Wii U version, the Wii version offers power-ups, motion control compatibility, unique level designs, bonus stages, and multiplayer versus stages for up to four players.
Rodea the Sky Soldier is due out for Wii U and 3DS on November 10 in North America and November 13 in Europe.
Watch the trailer below.