Project X Zone 2 adds Shenmue's Ryo Hazuki, Street Fighter's Ingrid, and Tales of Vesperia's Estelle
New characters confirmed via Korean version.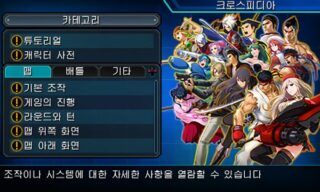 Shenmue's Ryu Hazuki, Capcom Fighting Evolution and Street Fighter Alpha 3 MAX's Ingrid, and Tales of Vesperia's Estelle are all playable characters in Project X Zone 2, leaked images of the Korean version reveal.
Project X Zone 2 is a crossover strategy RPG featuring characters from Bandai Namco, Capcom, and Sega. It's due out for 3DS in Japan on November 12, in North America on February 16, and in Europe on February 19.
Get the leaked images below.
Ryo Hazuki (Shenmue) – In the illustration.

Ingrid (Capcom Fighting Evolution) – First character at the bottom.

Estelle (Tales of Vesperia) – Character cut off at the bottom left.
Thanks, Games Talk.