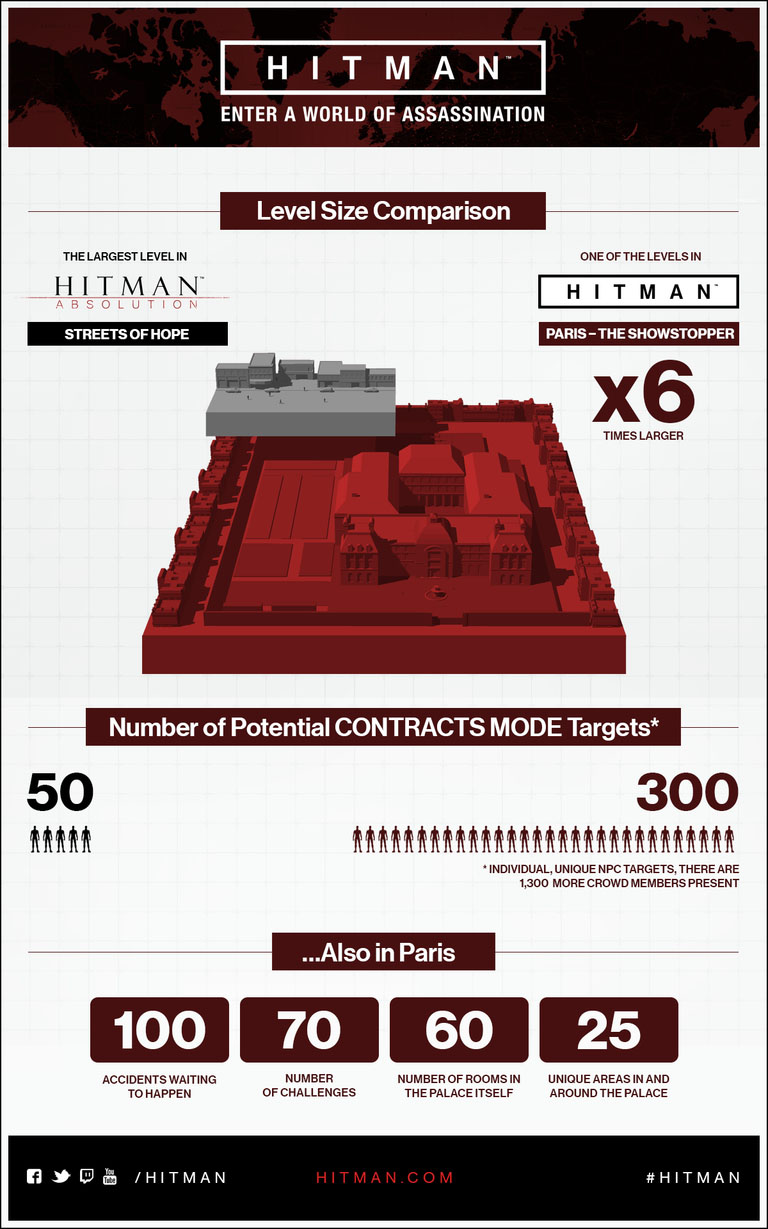 Square Enix and Io Interactive have delayed Hitman from its planned December 8 release to March 2016.
"These few extra months will mean we can add more to the launch content of the game, more than we had originally planned, and then follow with a tighter frequency of updates, which ultimately will create a better game for everyone," Io Interactive said in a blog post. "And in the end, that's what we're all looking for."
Hitman will be released as a download title in March. A "good chunk" of the game's locations will be available from launch, and the remaining locations will be released over time. A retail release will eventually follow.
The blog post continued: "To give you a sense of the scale when it comes to our various locations, we've compared our Paris Showstopper mission to the largest level in Hitman: Absolution. As you can see, lots of challenges, plenty of space to set up death traps, and a huge supply of targets for Contracts mode."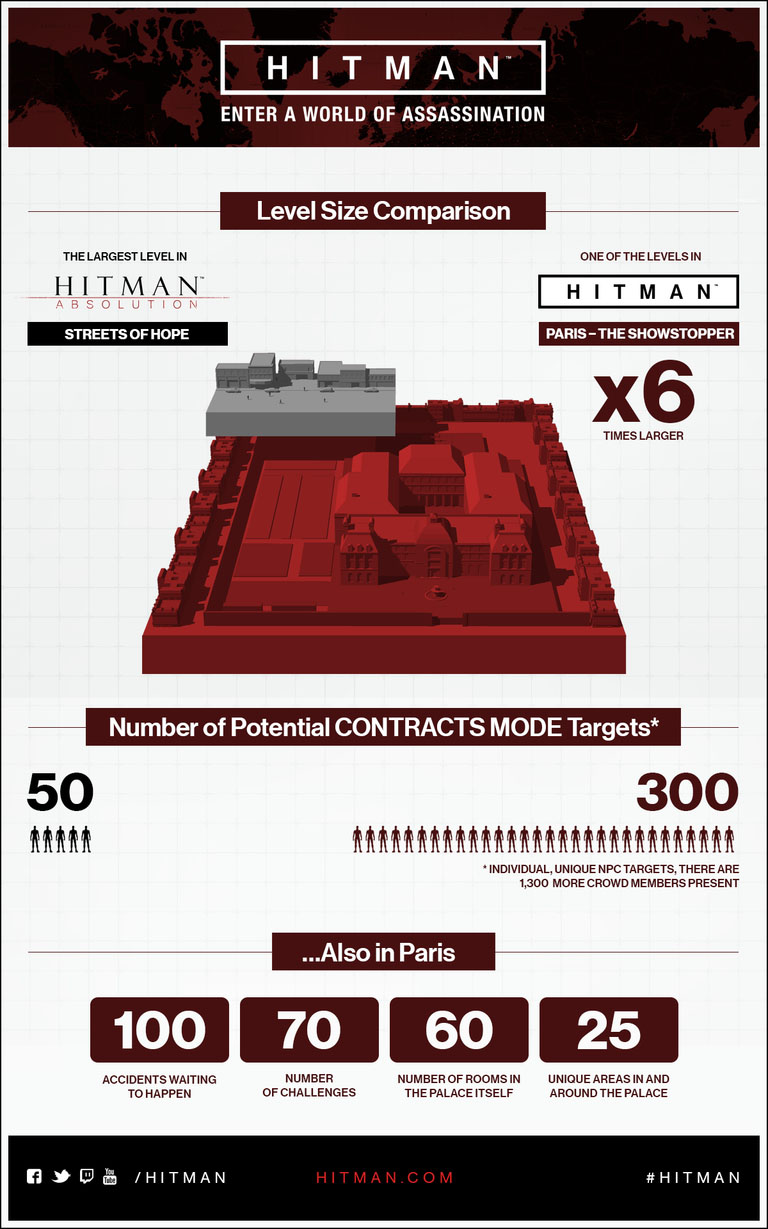 More details on the full Hitman release schedule and general scope of the game are due out next week. Hitman will launch for PlayStation 4, Xbox One, and PC.