First PC footage of Tales of Zestiria
Over an hour and 30 minutes of gameplay.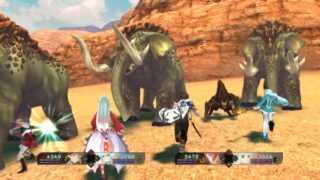 Bandai Namco hosted a live stream recently premiering the first gameplay from the PC version of Tales of Zestiria.
The publisher also provided a look at the upcoming PC version of Tales of Symphonia.
Tales of Zestiria will launch for PlayStation 4 and PS3 on October 16 across Europe, the Middle-East, and Australasia; via Steam in the Americas and Europe and for PlayStation consoles in North America on October 20; and in Brazil on October 23.
Watch the footage below.